Green Links
We Welcome All Suggestions For This Page!
Consumer Reviews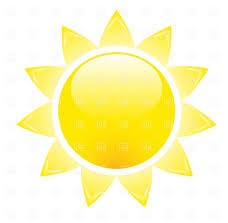 ConsumerAffairs Solar Energy Guide is a free guide developed to help consumers determine whether or not "going solar" will work for them! The guide covers different types of solar installers, financing options and maintenance options for consumers to consider when looking for an installer. They also include hundreds of verified consumer reviews for the most researched solar companies in the nation. Listed among the 600 websites in the United States, ConsumerAffairs offers free resources, news and tools for more than 8 million visitors each month.
Energy Efficiency Certification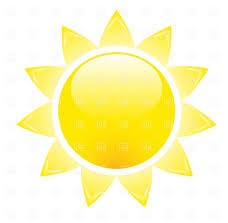 The U.S. Green Building Council is a 501(c)(3) non-profit community of leaders working to make green buildings accessible to everyone within a generation: U.S Green Building Council. The USGBC is responsible for the Leadership in Environmental and Energy Design (LEED) rating program by all building projects can be rated as to the energy efficiency and the environmental responsibility of it's various components.
HERS Raters: The Home Energy Raters perform one part of a LEED test on your home, measuring it's energy efficiency as to other homes. You can have your home tested without taking part in a LEED program...it's a valuable, eye-opening experience. You can find HERS Raters through the Residential Energy Services Network (RESNET).
Energy Star: Energy Star is an international system rating the energy efficiency of homes. It is not as comprehensive as the LEED program as it only measures energy use and not other enviromental impacts of a bulding project/structure, such as water use and site degradation. Find home builders and developers that build ENERGY STAR qualified new homes, lenders that offer energy efficient mortgages, utilities that offer special incentives to buyers, builders and developers of ENERGY STAR qualified new homes, and home energy raters that can verify the energy efficiency of a home: EnergyStar.gov.
Next Step Living: Here is an innovative energy efficiency testing company with a difference: they not only test, but remediate problems like obvious leaks, during the testing, supply guidance to government and utility rebate programs, and stand by the homeowner through upgrades. They did my home and I found the referral to rebate programs most helpful..... Next Step Living
Green - E: This organization certifies environmental commodities and products that mitigate climate change and help and help build a sustainable energy future Green-e
Alternative Energy Generation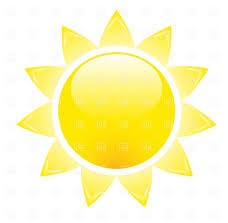 Solar Energy
Here's a great site to find out what Federal and State incentives are available for home solar systems, it has a very useful Solar Estimator to calculate the installation costs for photovoltaic and solar thermal systems, it guides you to the Solar Pro nearest you and it has lots more great info. It's at: FindSolar.com
Massachusetts Solar Facts: This website provides all information regarding solar energy in the state of Massachusetts. Sei.org
Solar Leasing by State: Index
Solarize Mass seeks to increase the adoption of small-scale solar electricity in participating communities through a competitive tiered pricing structure that increases the savings for everyone as more home and business owners sign contracts. Solarize Mass
Local Leasing Company: Bright Star Solar Solar Leasing
Boston Globe Article: Read
Green Renovations
When doing repairs or renovations to your home DON'T THROW OUT YOUR ORIGINAL OLD WOODEN WINDOWS! There are three very important reasons: 1) You unnecessarily burden landfills; 2) Most likely, if your windows are the original windows from a mid-century or older dwelling, these are HARDWOOD windows which are not available anymore. These windows have lasted many, many years and, if taken care of, will last many, many more. All new windows now are either vinyl or soft woods.... 3) Which brings up the third reason for restoring your old windows....vinyl windows will wear out and need to be replaced in 20-25 years....burdening the waste stream again and requiring the purchase of more product to be obsolete in another two decades. Your best option is to repair your old windows and make sure they are paired with storm windows to maximize insulation. Vinyl windows work by using air as an insulator....these windows have two panes of glass a small distance apart. The air, or some other gas, acts as the insulator. So, think about this, with a sash and storm window combination, the air space between the panes of glass is much greater, which equals greater insulation. I maintain they are more efficient than modern vinyl windows. As a realtor, I can't tell you how many of these vinyl windows I see all clouded up...why? Because the seals fail, moist room air gets in and condenses between the panes....it is almost assured that a house with 10-15 year old vinyl windows will have multiple failed sashes....In the Boston area there is a very good company which restore windows...Windowrepair.com has been around for over 20 years and brings a sense of mission to the repair of original wood windows. Windowrepair.com/
Water Power
Small power output, remote location, river water operated generator: Hydro Electric Barrel Generator
This website provides information and details regarding water power: USGS info on Water Power
Hand Power
I have a soft spot for hand power (ie wind-up) tools and appliances. Here's a great company: FreePlayEnergy.com
WebSites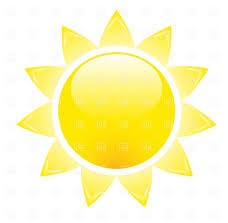 Massachusetts Going Green: This is an informative website about going green in MA. Topics include, but are not limited too, composting, recycling cell phones, vehichles, and tax tips. There are many more topics too. Click Here
Green Energy: Here is a list of 20 companies that cut back on pollution and makes strides towards energy independece. Click Here
Green and Sustainable Homes: "Our homes are THE major contributor to greenhouse emissions. The carbon footprint of our homes is huge! The good news is the technology and materials exist, and are becoming more widely available and affordable, to reduce energy usage, increase efficiency and provide healthy green homes for us to live in." Christianne Perrin, founder. Visit: Green and Sustainable Homes
The EPA has a website that is interactive that educates on all levels of green home living. Simply click on a room of the house or click on the outside of the house and the website will provide helpful tools to living green. Click Here
The Center of EcoTechnology has an article called 8 Ways to a Greener Life with a simple suggestions. Read
The U.S. Green Building Council has written this interesting article: The Parent Trap: Avoiding Mistakes in Nursery Projects by Following the Basic Principles. Click here
RESNET SmartHome has an interactive housing map that provides easy steps to take to save energy. It takes small steps to make a big difference in the fight against climate change. Read
Homeowner News and Products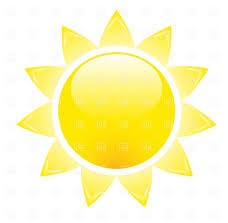 Shopping
Green Depot: GreenDepot.com
GreenHome: GreenHome.com
Casabella: Casabella.com Great products from recycled plastic bottles and more....we give out the eclipse (TM) wash bucket as part of our "green" house warming kit. (The kit also has Neoperl On/Off water aerators, Cree dimmable LED bulbs and Seventh Generation dishwasher detergent.)
Green Cleaning Products
Green Seal Products: "A Green Economy. One that is as sustainable as possible - renewable, with minimal impact - so that our environment, all forms of life, and our natural resources are protected, and our social needs and values are honored". Green Seal
The United States Environmental Protection Agency has a website that discusses the importance of green cleaning products and what to look for when purchasing green products. EPA.GOV
GreenHome Realty provides green procuts after closing on a home. This cleaning bucket is made of 100% recycled soda bottles. This is just one of many green prodcuts you would receive upon closing on a home. Green Product
Reading$$$
Magazines (GreenHome does not exclude or endorse the political views of any magazine or book included below).
A magazine for off the grid living: Backwoods Home
Improve your home air quality naturally! 15 Air Cleaning Plants
Easy ways to make a big difference: Easy Going Green
Not quite so Woodsy home energy: Home Power
Books
It's Easy Being Green is a book about ways homeowners can make small improvements to our environment for greener living. This book has several do-it-yourself projects that are easy, cost efficient, and help the environment: Read
50 Things to Know About Natural Green Cleaning in Your Home: How to Make And Use Natural Cleaners is a book about the dangers of toxins in the chemicals we all use to clean our homes. It discusses how to make non-toxic cleaners and ways to save money. Read
Recycled Products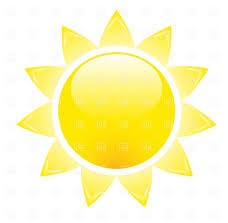 Have you ever wondered what happens to the materials you have recycled? This website addresses all topics on recycling and how these recycled items end up back in your home: Homeguides.com
The city of Somerville has compiled a list for every month for all the residents recyling and greener living needs. From yard work pick up to drop off's for hazadous materials. They also explain how to compost and where to purchase an "Earth Machine": Somervillema.gov
Massachusetts Scrap and Waste Material Companies: List